ArmsUp Motorsports and Luigi Biangardi completed a successful test last week at Roebling Road just outside of Savannah, Georgia. The test served as a shakedown for the first of the team's Mazda powered USF2000 cars as well as ArmsUp's first opportunity to work directly with Biangardi.

The two-day test went off without a problem. Once the initial shakedown of the car was completed Biangardi began to work through different setup configurations on his Van Diemen chassis. During the test Biangardi was able to lay down times that were right with series front runners giving both the Chicago driver and ArmsUp Motorsports plenty of optimism for the start of the USF2000 Championship season.

"I couldn't have been happier with how the test went," ArmsUp owner Gregg Borland stated. "Our new Mazda power-plant ran flawlessly for the entire test which allowed us to work through a lot of setup scenarios. Luigi did a great job behind the wheel. He was right there on lap times confirming the potential we saw in him last season."

Biangardi and ArmsUp Motorsports will now head to the first event of the Cooper Tires Winterfest at Sebring International Raceway. Biangardi will welcome new sponsor Slick Locks to the team in Sebring. Slick Locks, manufacturer of state-of-the-art locks for contractor's vehicles, will be backing Biangardi for his full USF2000 Championship assault.

Formed in 1995, ArmsUp Motorsports is one of the premier SCCA Formula Continental race teams, winning the SCCA National Championship in 2011. Based in Elkhart Lake, Wisconsin ArmsUp Motorsports is a full service prep shop for USF2000, Formula Continental, Formula Atlantic, and Vintage racing cars. For more information please visit the official ArmsUp website at www.ArmsUpMotorsports.com.

Slick Locks was started with the mentality that we could do things better. As a result of numerous breaks to his service vehicles, a contractor looked at the existing anti theft devices currently on the market and said, "there has to be a better way." A better way to secure a contractor's most valuable assets, a better way to preserve vehicles, a better way to avoid corrosion and a better way to treat the customer. For more information visit www.slicklocks.com.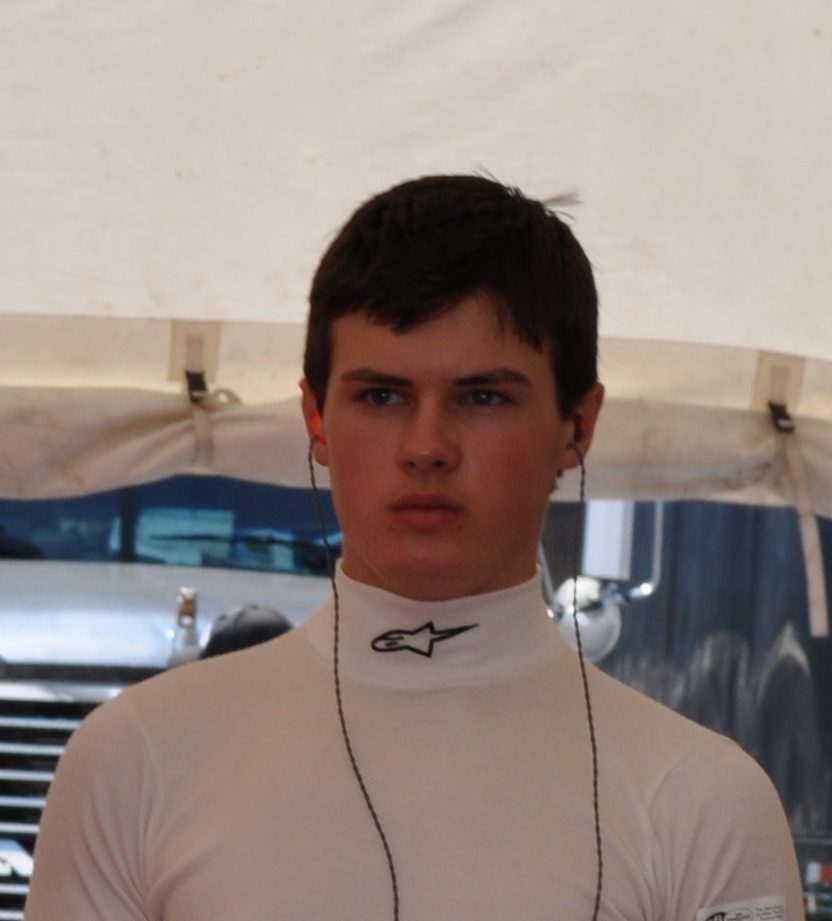 Luigi Biangardi completed his first test with ArmsUp Motorsports at Roebling Road (Photo Courtesy Luigi Biangardi)