News
ArmsUp Motorsports Claim Pole Position and Podium in Toronto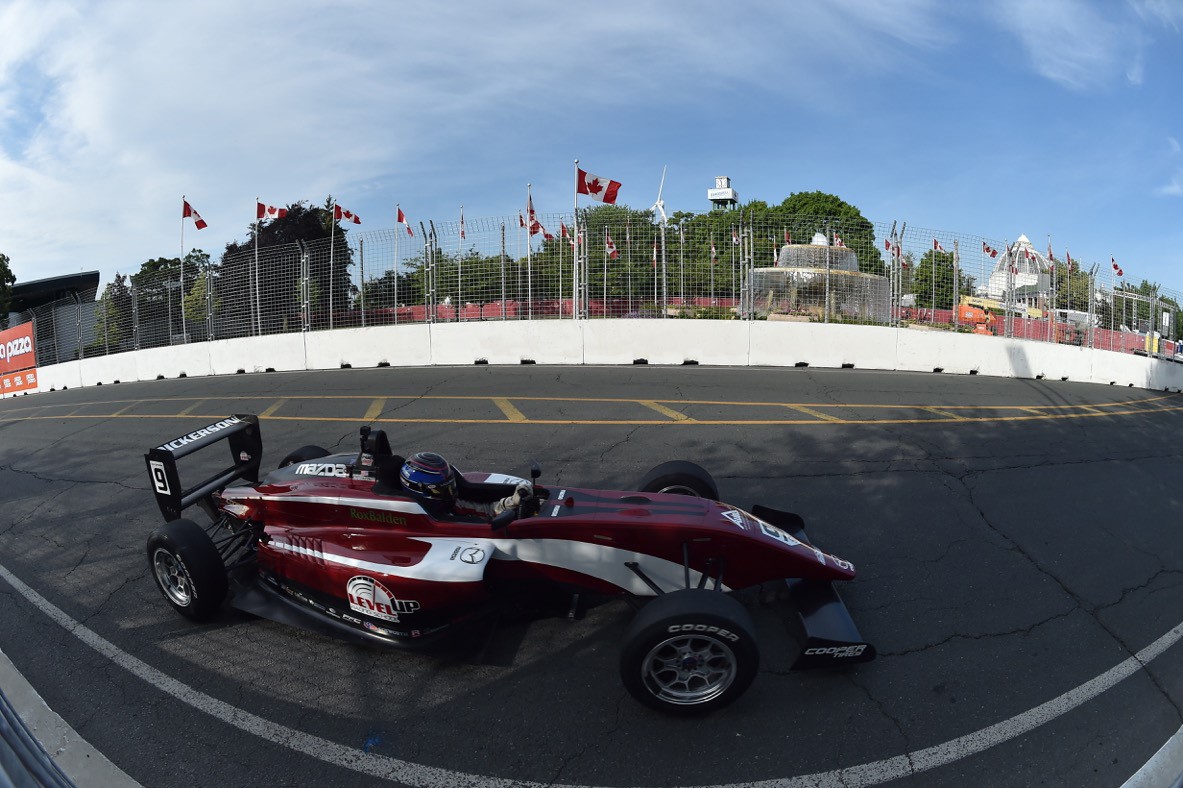 Traveling North of the border to Toronto, Ontario, Canada, ArmsUp Motorsports and team drivers Dakota Dickerson and Max Peichel took on the challenging temporary circuit of Toronto. Competing in rounds eight and nine of the Cooper Tires USF2000 Championship Powered by Mazda, Dickerson proved to be one of the drivers to beat claiming a pole position, podium result and battling at the pointy end of the field throughout the weekend.

"It was a great weekend for Dakota and the team," explained Gregg Borland. "We were able to nail the setup, stay out of trouble and score a podium result. Though we were gunning for the win, standing on the podium in a competitive field at a challenging circuit is a great feeling. We will look to carry our momentum into next weeks' event at the Mid-Ohio Sports Car Course."

After claiming the third position in qualifying for Saturday's event, Dickerson was elevated to the inside of the front row after a host of penalties to fellow competitors. While the yellow flag was displayed for an on track incident, several drivers did not slow down and obey the flag and received penalties for their actions. With more than half of the field having their fastest laps taken away, Dickerson was not guilty of the penalty and by virtue of his efforts, was awarded the pole position.

Looking to maintain his inside front row starting position and turn that pole position into a victory, Dickerson was unable to hold off the advances of a fellow competitor as he dropped to second. Mounting an attack mid race, the ArmsUp Motorsports pilot was unable to get back to the lead and secured the second step of the podium.

Qualifying in the fourth position for race two on the weekend, Dickerson showed the pace to run in the top three, but had to settle for the sixth position when the checkered flag had flown.

"I am extremely proud of the ArmsUp Motorsports guys," added Dickerson. "We all made massive improvements in the short time that we had together from Road America to Toronto. The team consistently gave me a car that could contest for the win, and I know with even more time, we will be able to grab more podiums and also wins."

Starkey Hearing Foundation driver Max Peichel would visit Toronto for his first time and progressed nicely through the first practice session. Running just outside the top ten, Peichel took the first session to learn the track and the tight confines of the temporary circuit closing the session with the 12th quickest lap.

Borland continued, "Unfortunately, Max was unable to continue on after the one and only practice session due to a medical issue. I was impressed with his speed and his adaptability to the track. He was able to gain speed with each passing lap and was looking good. We hope that he will be back soon."