Team
Gregg Borland - Team Owner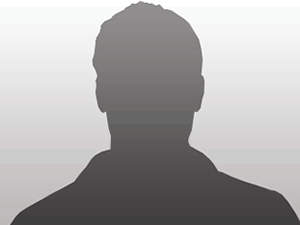 Gregg Borland has worked in motorsports since 1989, starting his career as a mechanic with the Skip Barber racing school. Gregg worked his way up from mechanic to instructor and has since held various positions including chief instructor for the Midwest Region. In 2008, Gregg left Skip Barber to focus solely on ArmsUp Motorsports. As a driver Gregg has competed in the Barber Dodge Pro Series, Formula Ford, various vintage cars, and sports cars in the U.S. and Europe.
Brent Borland - Team Manager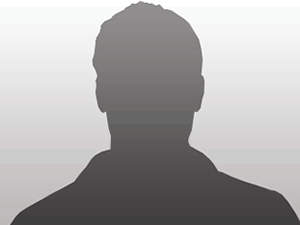 Brent Borland, Gregg's brother, also began his racing career as a mechanic at the Skip Barber Racing School. After Skip Barber, Brent worked with several top race teams as a mechanic before joining Forsythe where he was shock technician for the team's Champ Car program. Brent moved to ArmsUp Motorsports in 2005 to develop his own shock company, ArmsUp Damper Services.
Kelly Brouillet - Public Relations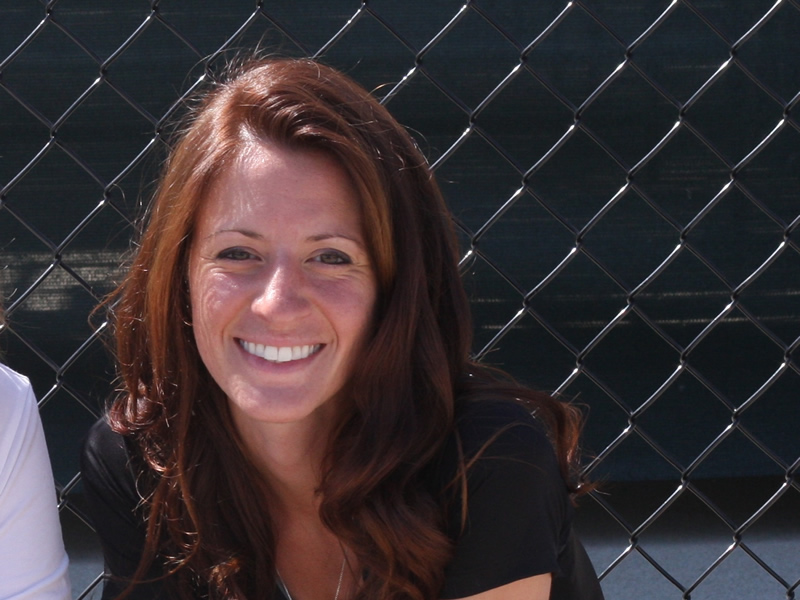 Fortunate enough to be involved in the final years of CART, Kelly started volunteering at race events as a teenager. She's been involved in the sport since, eventually stumbling her way into Public Relations. She earned a Bachelors degree in Speech Communication combined with 15 years of experience in racing. After working for the likes of Skip Barber Racing School, Derrick Walker and Falken Tire, she started her own Public Relations company, KBru Communications, in 2012 covering clients in USF2000, the American Le Mans Series, Pro Mazda, GRAND-AM, TUDOR United SportsCar Championship and Pirelli World Challenge.
Jenn Hansmann - Team Coordinator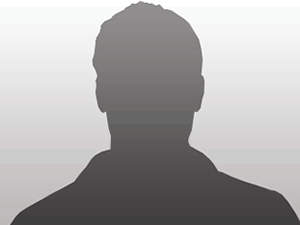 Jenn has been with Arms Up Motorsports since March of 2013. Jenn works in the administrative office and handles all the team's travel arrangements and event coordination. She lives in Elkhart Lake, Wisconsin, and is excited be part of the Arms Up Team.
Sam Dignan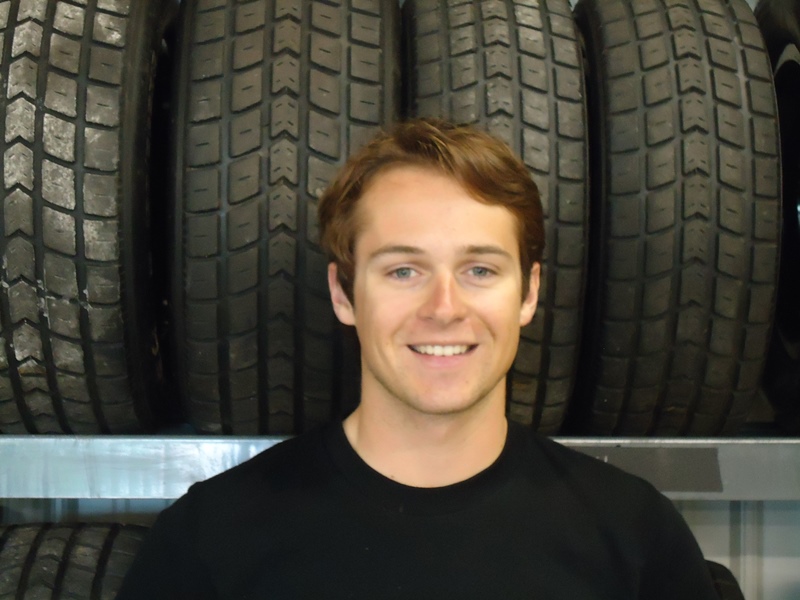 Sam is a student at the University of Cincinnati studying Aerospace Engineering. He has grown up loving racing and would often go to Mid-Ohio with this family for the CART/IRL and ALMS races. He is an avid simracer and can often be found playing iRacing. He hopes to work on the engineering side of racing, either focusing on aerodynamics or as a race engineer.
Brent Hayen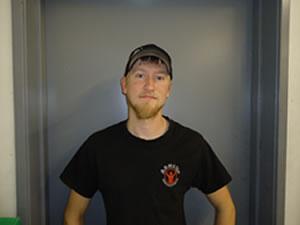 Brent discovered his love for racing in college at Wyo Tech. He worked two years at Skip Barber. Brent moved to Wisconsin and started working as a mechanic at Arms Up Motorsports in 2015.
Josh Lumley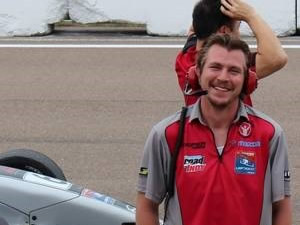 Josh started at skip barber for a year then went to ALMS and Grand Am for the next five years with prototype technology group doing gt cars. When PTG went under, I knew Gregg and always wanted to move home to Wisconsin.
Tony Soukaseume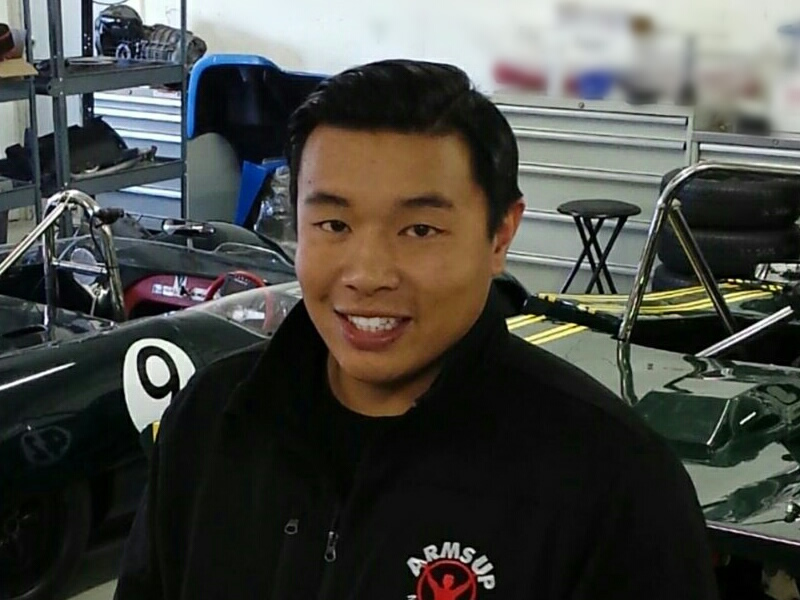 Tony started as a motorcycle mechanic in 2005. In 2014, he began his race mechanic career with Arms Up Motorsports. He has always had a passion for race cars and is excited to be working as a mechanic for Arms Up. He is a proud father who likes to spend time with his son, who also enjoys cars. 
Jake Strack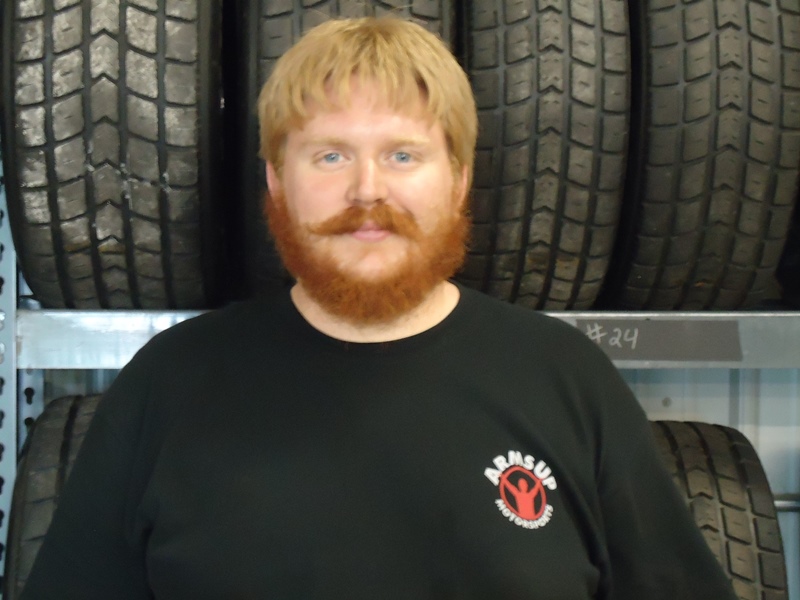 Jake is a 23 year old from Milwaukee, where he attended school until he began his studies at Michigan Technological University in Houghton, Michigan. There, he received a Bachelors of Science in Mechanical Engineering before becoming a race mechanic for ArmsUp Motorsports in May, 2014.
John Walko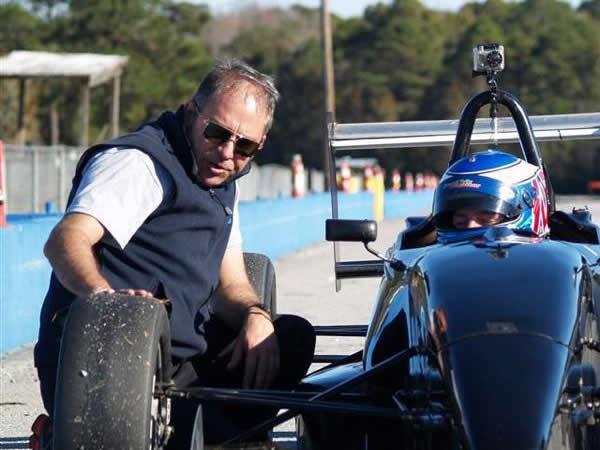 John started driving in SCCA Club Formula Ford in 1994, later Walko opened his own prep shop. Since 1999, Walko has been a crew chief and engineer in SCCA Formula Ford, Formula Continental, Formula Ford Zetec Championship, Star Mazda, and the F2000 Championship Series, as well as within the variety of vintage series in the east. Overall, his drivers have amassed wins and podiums by the dozen. He started engineering at Arms Up Motorsports in 2014.
Jason Wilson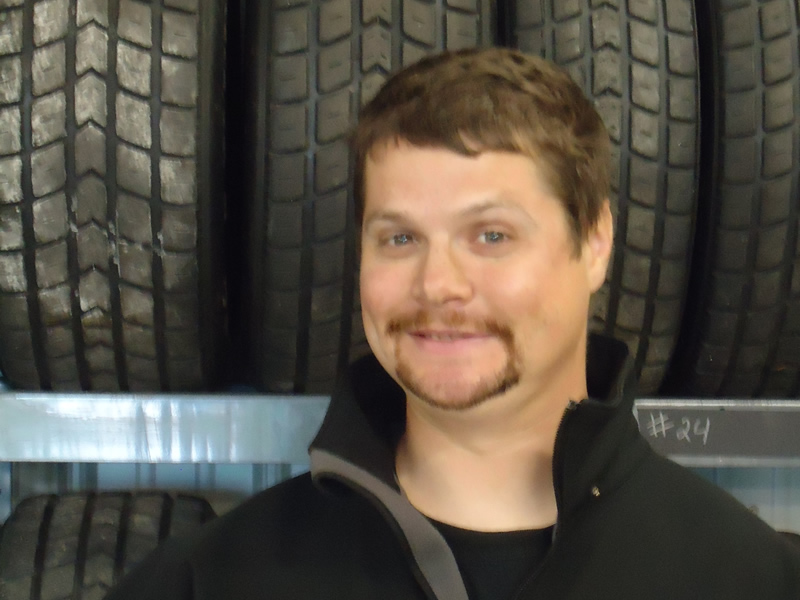 Jason has been around dirt racing since he was a baby, he started working on dirt cars when he was 17. Jason joined Skip Barber at the age of 24 and was the lead driving school mechanic, parts coordinator and race car mechanic. He joined the Arms Up crew in 2013. He is a passionate Indy car/Champ car fan till split. His favorite race cars are the vintage Gtp cars and 1980s-1998 Champ cars. 
Randall Usitalo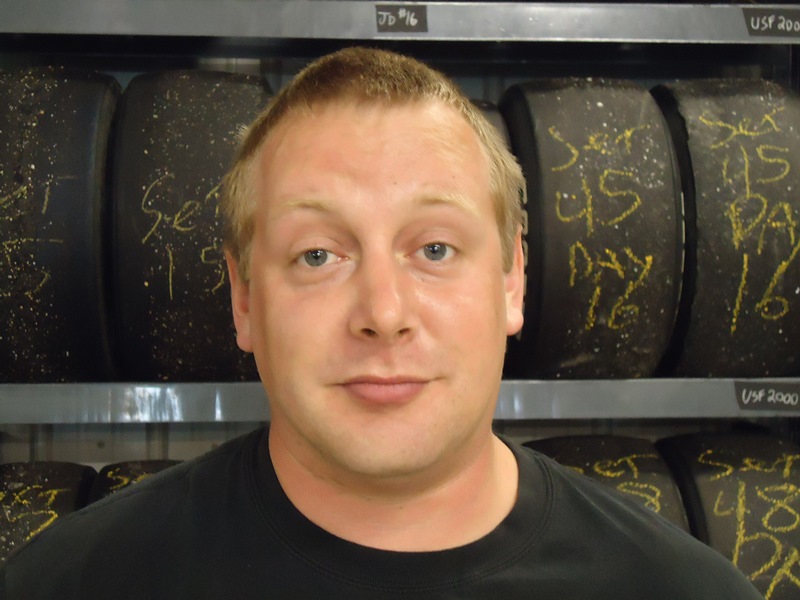 Randall began going to the track when he was 12. After graduating with a degree in Auto Maintenance from Lakeshore Technical College, he began his 3 year career working for Skip Barber. He moved from Skip Barber to a tech job with Subaru, where he worked for 4 years. He has been with Arms Up Motorsports since June of 2014.